At Luxury Comforts Shop,™ find great gifts for friends, family and loved ones. We offer unique and personalized products for a variety of interests and personalities.
Gift-giving is a great way to express love, appreciation, and thoughtfulness towards your family, friends, and loved ones. Whether it's a birthday, anniversary, holiday, or just a spontaneous gesture of affection, finding the perfect gift can bring joy to both the giver and the recipient.
In this blog post, we'll explore the best gift ideas that cater to a wide range of tastes and preferences. From personalized and unique clothing for men and women to special accessories for pets and gadgets. You're sure to find inspiration for your next gift-giving occasion.
Personalized Clothing for Men, Women and Children
In the world of fashion, there's something truly magical about personalized and unique clothing. It's like wearing a piece of art that reflects your personality, style, and individuality.
Personalized t-shirts featuring an inspirational message, inside joke, or a meaningful catch phrase can make for heartwarming gifts. At Luxury Comforts Shop ™, you can choose from a variety of styles, colors, and materials to suit the recipient's taste.
For women, you will find the best gift ideas, such as bold empowering messages your friends can wear with pride. For men, you will love our casual t-shirts with a touch of sarcasm.
And let's not forget about the little ones – our mini-trendsetters. Our personalized clothing for children adds an extra layer of light and humor. Bring out kids' youthful spirit with the best gift ideas for parents.
Our clothing pieces not only make a fashion statement but also carry sentimental value. Style is not just about following trends, but about expressing ourselves in a way that is truly one-of-a-kind.
Tailoring Presents for Dog Lovers
Dog lovers are a unique breed of their own, and finding the best gift ideas for them means tapping into their deep affection for their four-legged friends. From personalized clothing to stylish accessories, there are plenty of thoughtful options here that can light up any dog lover's day.
Go Fetch Dog Hoodie with Pocket – Gifts for Pets – Apparel for Dogs – Best Gifts for Dogs – Great Gifts
When the weather gets chilly, what better way to keep warm than with a cozy hoodie? But not just any hoodie – personalized ones that proudly display your love for your canine companion.
Our hoodies feature witty dog-related slogans and custom illustrations. They are not just functional; they're a fashionable way for dog lovers to show off their fur baby.
And…Let's not forget the star of the show – the dog!
Personalized bandanas for dogs are not only adorable but also serve a practical purpose. Our bandanas make a fantastic accessory for walks, playdates, or even special occasions like birthdays and holidays. Plus, it's a great conversation starter, and fellow dog lovers at the park will surely want to know where they can get one!
Personalized Accessories for the Tech Enthusiast
In a world increasingly driven by technology, gadget lovers are always one step ahead. They always have the latest gadgets, eagerly anticipate tech launches, and revel in the sheer joy of all things digital.
When it comes to choosing the perfect gift for these tech-savvy individuals, our personalized accessories will be a great addition to their tech collection and a surefire way to light up their faces.
Our personalized laptop sleeves allow the tech enthusiast to carry their laptop in style while keeping it safe from scratches and dust. We have an array of witty quotes, and unique designs printed on laptop sleeves. This practical and stylish accessory ensures that their laptop stands out in any meeting or coffee shop.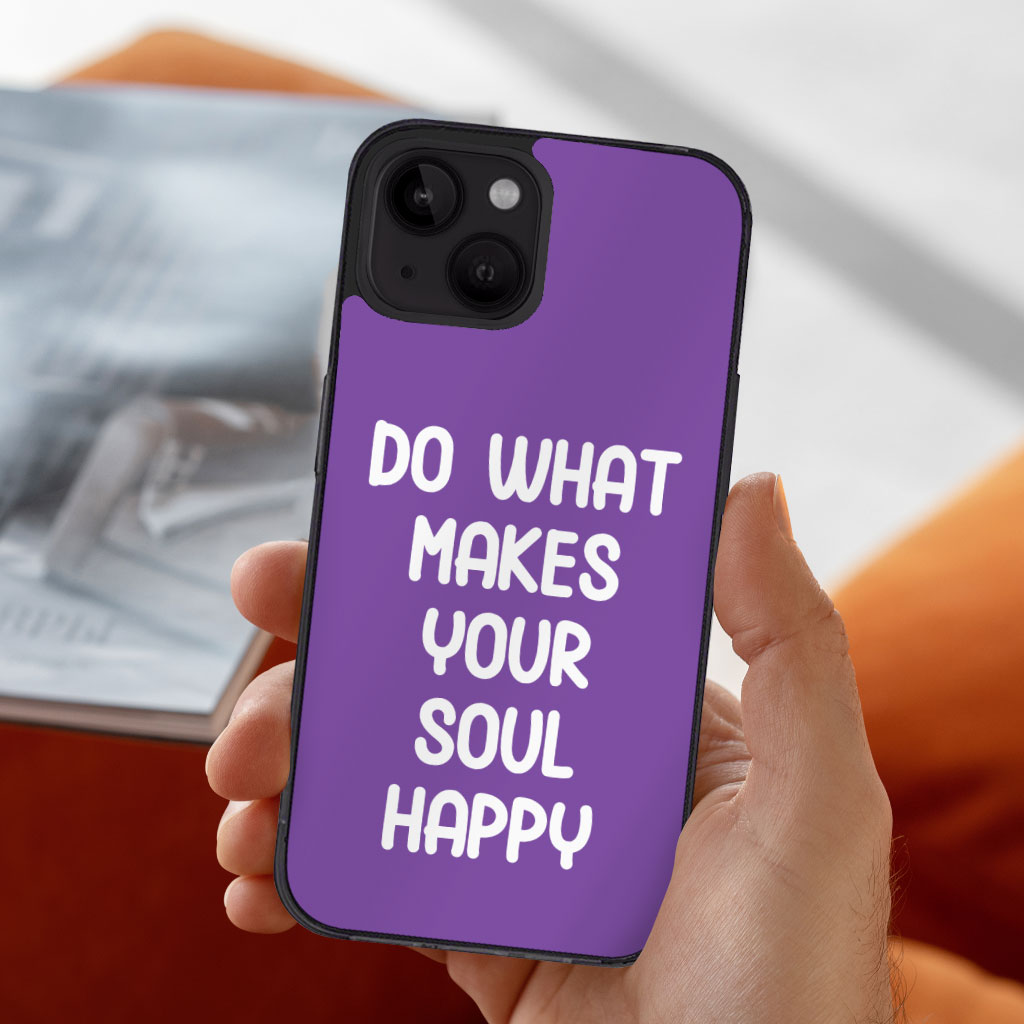 Motivational Quote iPhone 14 Case – Inspirational Phone Case for iPhone 14 – Best Gift Ideas – Great Gifts
Consider a unique phone case that not only protects their device but also showcases their personality. Plus, with the array of designs available, you can match the case to their hobbies, interests, or favorite colors.
Choosing the perfect gift for family, friends, and loved ones can be a enjoying experience when you consider their unique tastes and preferences.
Whether you opt for personalized clothing, unique vintage finds, playful pet apparel, or stylish gadget accessories, your thoughtful gesture is sure to bring joy and warmth to their hearts.
Ultimately, the best gifts are those that reflect your love and appreciation for the special people in your life.